oiphyx
Buttons am Smartphone, Klassisch am PC
Ein Template, das so ziemlich alles drin hat, was es heute so gibt.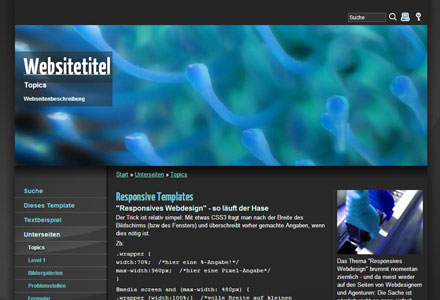 Blocks: 3 (Content, Sidebar, None)
Menus: 2 (Main, None)
Login: full
Search: yes
responsive: yes
accessible: yes

Licence: Creative Commons. You can adapt and use this template, but read licence.txt
Author: Chio Maisriml
Description: Responsive Webdesign: For use with all modern browsers

» QR-Code

Check this template
with your smartphone!