bordx
Random Boxes, einige Farben
Ein recht nettes Templates, das sich problemlos in vielen Farben einfärben lässt. Die Kästchen im Header werden zufällig erzeugt und passen sich der Bildschirmbreite an.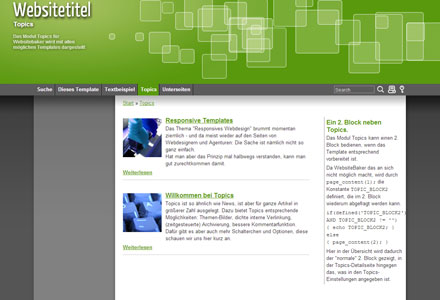 Blocks: 3 (Content, Sidebar, None)
Menus: 2 (Main, None)
Login: full
Search: yes
responsive: yes
accessible: yes

Licence: Creative Commons. You can adapt and use this template, but read licence.txt
Author: Chio Maisriml
Description: Responsive Webdesign: For use with all modern browsers

» QR-Code

Check this template
with your smartphone!