Behaeff_Gup
Chamaeleon
Arbeitet sehr gut mit GlobalUpload zusammen: Das Admintool installieren und einige Bilder hochladen.
Der ColorPicker ist mit dabei, in der info.php können einige Classes angegeben werden, mit denen weiter Einfluss auf das Design genommen werden kann.
Mehr dazu im Forum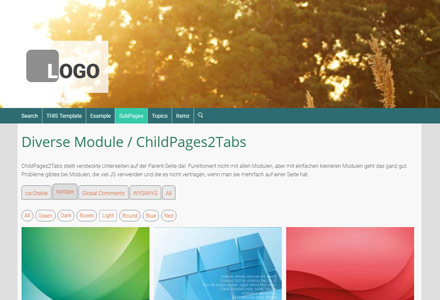 Blocks: 6 (Main, Sidebar, Wide Top, Wide Bottom, Replace Header, None)
Menus: 3 (Top, Footer, none)
Login: no
Search: no
responsive: yes
accessible: yes

Licence: Creative Commons Attribution Licence 3.0. You can modify and use this template, but read licence.txt first.
Author: Chio Maisriml
Description:

» QR-Code

Check this template
with your smartphone!