caminar-wbce
Ein weiteres Template von Byte-Worker
Die Art, wie das Menü gemacht ist, ist etwas ungewöhnlich. Dadurch geht es nicht ohne Fehler durch den W3C-Validator. Allerdings ist es dennoch durchaus als barrierefrei zu bezeichnen.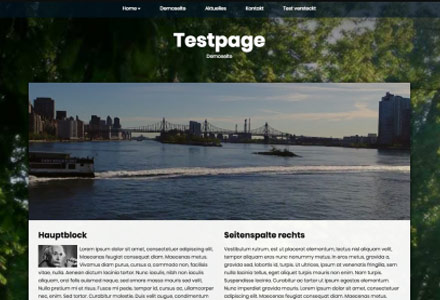 Blocks: 5 (Content, right Column, content bottom, Hero content top, no output)
Menus: 2 (Mainmenu, hidden Menue)
Login: no
Search: no
Valid: yes
responsive: yes

Licence: Free for personal and commercial use under the CCA 3.0 license (html5up.net/license)
Author: Caminar by Templated.co, ported to WBCE CMS by Norbert Gumbrecht, grafik-job.de
Description: This is Caminar, a simple responsive website template.

» QR-Code

Check this template
with your smartphone!
Block2