contetra
Große Hintergrund-Bilder
Die Hintergrundbilder werden über das Script "background-images.php" gesteuert; derzeit einfach durch < $page_id mod 5 > für 5 Hintergrundbilder.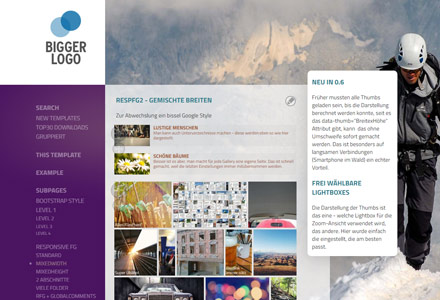 Blocks: 3 (Main, Right, none)
Menus: 3 (Main, Footer, none)
Login: full
Search: no
responsive: yes
accessible: yes

Licence: Creative Commons Attribution Licence 3.0. You can modify and use this template, but read licence.txt first. Photos: pexels.com
Author: Chio Maisriml, beesign.com
Description: Responsive template with vertical menu

» QR-Code
Check this template
with your smartphone!