distinctive
Hübsch und rot
Für Freunde des Minimalismus. Die Überschrift h3 ist ungewöhnlich formatiert, das kann manchmal Probleme machen.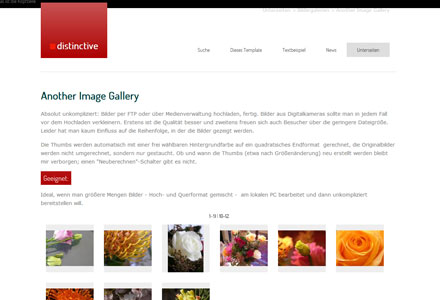 Blocks: 5 (Main Content, Sidebar, Wide Top, Wide Bottom, None)
Menus: 2 (top, none)
Login: no
Search: no
accessible: yes

Licence: This Template is licensed under a Creative Commons Attribution 2.5 License. http://creativecommons.org/licenses/by/2.5/deed.de
Author: Base from Luka Cvrk, www.solucija.com reworked for WebsiteBaker by N.Gumbrecht, www.byte-worker.ch
Description: another clean template in XHTML layout and tableless

» QR-Code

Check this template
with your smartphone!
Block2