dotsflow
colorful and flat
Fetzenbunt - und beim Scrollen recht originell. Die Punkte werden bei jedem Aufruf zufällig genereiert. Am Smartphone werden weniger Punkte angezeigt, sonst sind die langsameren Geräte überfordert.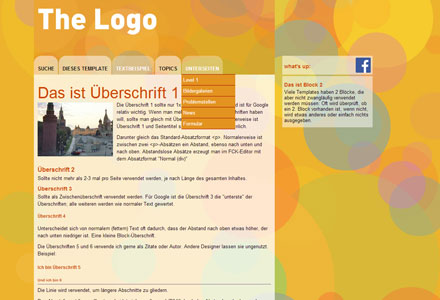 Blocks: 2 (Main, Sidebar)
Menus: 2 (Main, none)
Login: no
Search: no
responsive: yes
accessible: yes

Licence: Creative Commons. You can adapt and use this template, but read licence.txt
Author: Chio Maisriml
Description: Responsive Webdesign: For use with all modern browsers

» QR-Code
Check this template
with your smartphone!