Fyorx Light Responsive
Nett fürs Business
Ein unkompliziertes Template. Alles was nicht grau ist, ist in der editor.css zu ändern. Mit geänderten Headerbildchen und Logo ist es damit für jeden (Business) - Zweck zu gebrauchen.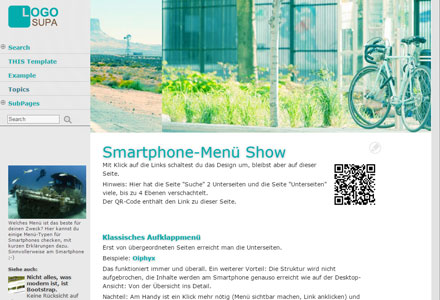 Blocks: 5 (Main Content, Left, Wide Top, Wide Bottom, None)
Menus: 2 (Main, None)
Login: full
Search: yes
responsive: yes
accessible: yes

Licence: Creative Commons Attribution Licence 3.0. You can modify and use this template, but read licence.txt first
Author: Chio Maisriml
Description: One more try to become rich and famous

» QR-Code

Check this template
with your smartphone!