greenbeer
Die Kneipe nebenan
Einmal mehr responsiv: Funktioniert am Smartphone genausogut wie am Desktop. Das Header-Bild ist leicht ausgetauscht, der Rest in den typischen Bier-Farben gehalten.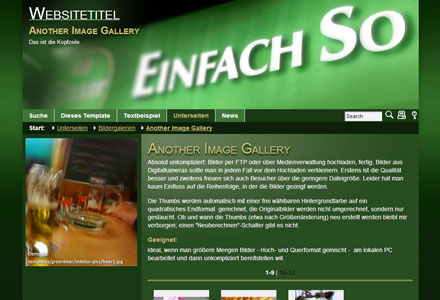 Blocks: 2 (Main, Right)
Menus: 2 (Main, none)
Login: full
Search: yes
responsive: yes
accessible: yes

Licence: Creative Commons. You can adapt and use this template, but leave the link on some pages with level 1
Author: Design by Chio Maisriml, www.beesign.com
Description: Responsive Webdesign: For use with all modern browsers

» QR-Code
Check this template
with your smartphone!