lichtfjyr
Die helle Seite von Naebfjyr
Technisch nahezu baugleich mit Naebfjyr, aber eben hell und etwas "leichter". Die Sliderbilder MÜSSEN ausgetauscht werden.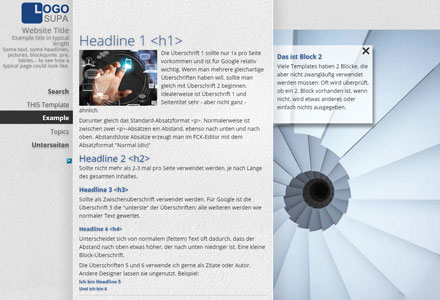 Blocks: 3 (Main, Right, none)
Menus: 3 (Left, Bottom, none)
Login: no
Search: no
responsive: yes
accessible: yes

Licence: Creative Commons. You can adapt and use this template, but leave the link on some pages with level 1. Slider by http://responsiveslides.com/
Author: Design by Chio Maisriml, www.beesign.com
Description: One more try to create the perfect template
http://wbce.at/tpls/template-naebfjyr.html
» QR-Code

Check this template
with your smartphone!