nexus-responsive
Mit Megamenü
Ungewöhnlich ist das Megamenü (hier sichtbar unter "Subpages"). Die Formatierungen für Eingabefelder (input, textarea) sind etwas unvorteilhaft und sollten geändert werden.
Es scheint einige Javascript-Fehler zu geben.
Das Template stammt von templates.wbce.org, von wo auch der Download erfolgt. Es ist möglich, dass dort eine neuere, verbesserte Version verfügbar ist.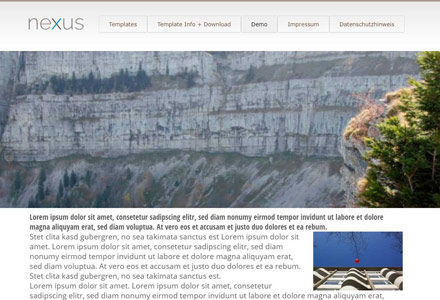 Blocks: 1 (Inhalt)
Menus: 2 (Megamenu, kein_menu)
Login: no
Search: no
Valid: yes
responsive: yes

Licence: This template is for all basic websites
Author: A light template for WBCE CMS by Norbert Gumbrecht, grafik-job.de
Description: A response page with a megamenu for WB

» QR-Code

Check this template
with your smartphone!