schoppig
Dass Login und Search nicht angezeigt wird, ist ein Fehler (hier), das Template verfügt über beides.
Es stammt von templates.wbce.org, von wo auch der Download erfolgt. Es ist möglich, dass dort eine neuere, verbesserte Version verfügbar ist.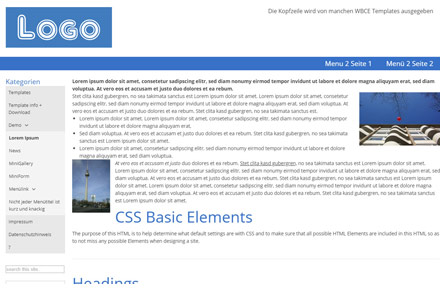 Blocks: 3 (Inhalt, linke Spalte, nicht zeigen)
Menus: 3 (Hauptnavigation, Metanavigation, nicht in Nav.)
Login: full
Search: no
Valid: yes
responsive: yes

Licence: Responsee is licenced under MIT, MFG Labs icon set under CC-BY 3.0 and SIL Open Font License
Author: Florian Meerwinck
Description:

» QR-Code

Check this template
with your smartphone!